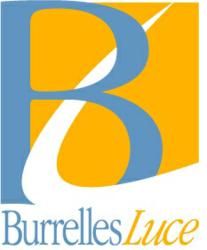 Livingston, NJ (PRWEB) January 06, Top Media Outlets: Newspapers, Blogs, Consumer Magazines, Websites & Social Networks.
The BurrellesLuce website rankings are based on data reported by Alexa for the month ending Dec. 22, 2011, in the case of the U.S.; and for the three-month period ending Dec. 22, in connection with global standings, as indicated by Alexa Global Reach scores. On Dec. 22, the Global Reach figures for the four leading sites were as follows: Google, 49.79; Facebook, 43.48; YouTube, 33.87, and Yahoo!, 22.54. Other websites finishing in the PR and marketing blogs (Technorati Authority, period from http://www.BurrellesLuce.com/topmedia2012 or call 866-626-8004.
About BurrellesLuce

Taking control of every stage of your media planning, monitoring, and reporting needs is simple and effective with BurrellesLuce. Our comprehensive suite of affordable services is fully integrated in one convenient and easy-to-use portal, BurrellesLuce WorkFlow. Incorporate and review your traditional print, broadcast, online and social media results in one report. Research and engage journalists and bloggers, and intelligently plan future campaigns. Build and manage social media communities. WorkFlow gives you everything you need to start organizing and managing your media relations and public relations results.
###