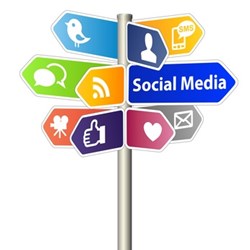 Boston, MA (PRWEB) December 31, 2013
Infopay has just unveiled a trio of websites designed to help users become their own private investigator with UserSherlock.com, PeopleSherlock.com, EmailSherlock.com and WebsiteSherlock.com. These websites provide the opportunity to learn more information about any person, username or website than previously possible, giving users the power of a super sleuth at their fingertips.
Reverse Username Search: Who Is Visiting Your Chatroom?
UserSherlock.com allows visitors to discover the owners identity of any username utilized on the Internet. From chatrooms to email addresses, UserSherlock connects anyone searching for owner information to their social network profiles, online videos and even eBay stores with a quick and easy reverse username search. Essentially, this high-tech search engine instantly gathers and summarizes all available account information about a usernames owner so that users can determine if they are communicating or doing business with a reputable individual.
Free People Search: Where Are They Now?
If someone is searching for a long-lost friend, co-worker, classmate or family member, PeopleSherlock allows them to access their contact and location information with the click of a mouse. By accessing millions of public records, PeopleSherlock can unveil a persons occupation, known relations, property owned and personal contact information such as address, phone number and email addresses. Users can even confirm they are viewing records for the correct person with age and past known location information. Its also possible to connect to their social network profiles so users can contact them directly, sooner rather than later.
Email Searches: Who Owns That Address?
Anyone who has ever received an email from an unknown address can now instantly search for information about the owner at EmailSherlock, determining if it is in fact a real person or computer-generated spam. These email searches provide details such as name, address and phone number of the owner. Billions of social network profile records are searched by this engine to find accounts linked to an email address, allowing users to immediately see photos, contact information and even videos linked to a searched address.
Website Searches: Who Owns That Site?
WebsiteSherlock allows users to search for any domain and discover the owner of the site, their location and business information, IP address as well as how to contact them. SEO analysis provides details about the pages Google and Alexa ranks, as well as the domains age. This free search engine also provides stats about the number of backlinks associated with the domain and whether it is included in Yahoos directory and DMOZ. Facebook likes, tweets and other stats also provide users details about the popularity of the site.
The Sherlock family of sleuthing sites provides these search engines for free, and does not place a limit on the number of searches conducted. Now curious Internet users can discover identities, contact information and even public records connected to people and electronic information encountered in everyday online communications.